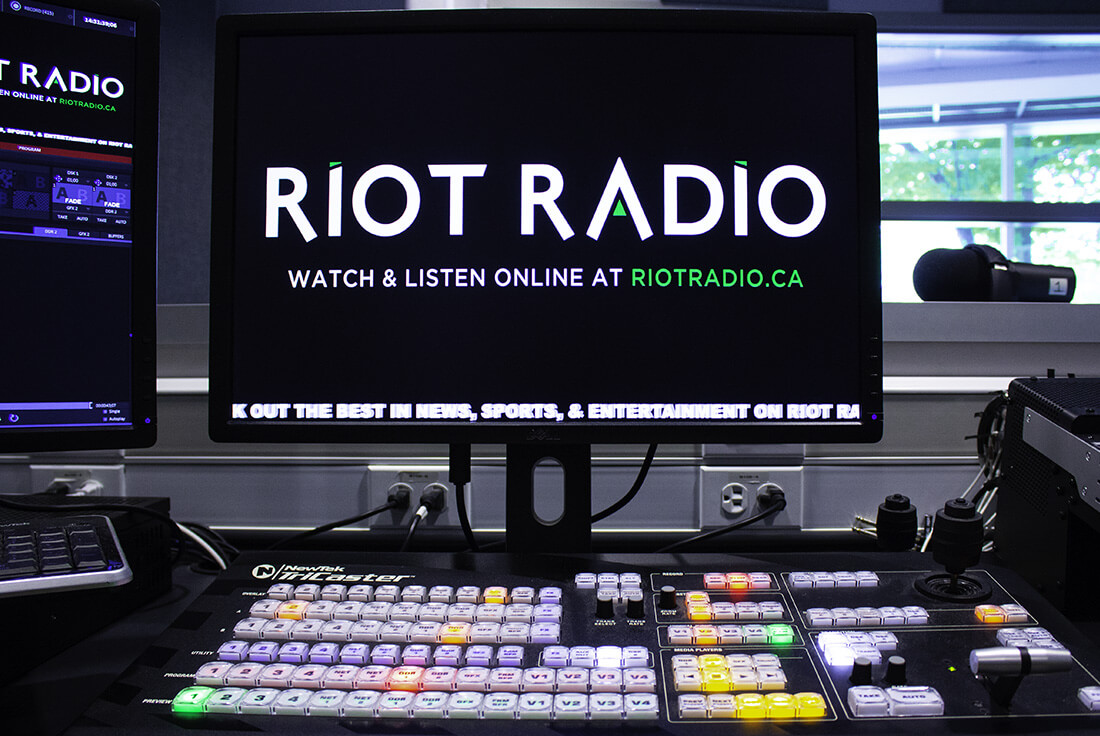 As one of the first visual radio stations in North America, Riot Radio brings new technology and diverse programming to the campus community, where students can create their own shows.
With the support of staff, dedicated student volunteers are immersed in virtually every aspect of Riot Radio—they make up our roster of on-air hosts, assistant technicians, and street team volunteers.
Watch and listen online at: https://www.ustream.tv/channel/sariotradio
Facebook: Riot Radio
Twitter: @dcsiriotradio
Riot Radio Weekly Schedule
Coming Fall 2018
Volunteer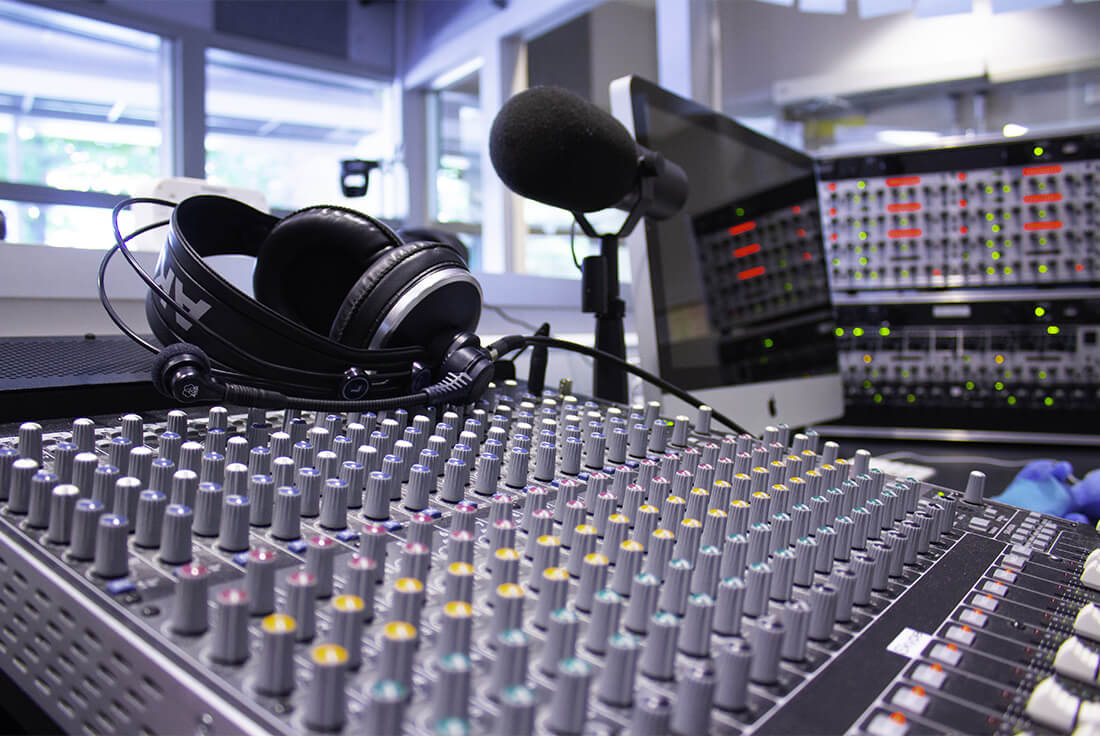 Riot Radio offers volunteer opportunities you won't find anywhere else. Create and host an on-air show about almost anything—your favourite genre of music, movie, sports, hobbies and more! Stay behind the scenes and operate the latest tech gear. Get out and help spread the word about Riot Radio! No experience is needed—just enthusiasm! We also ask that you commit to at least one semester.
On-air Host - Create & share ideas Host solo or as a team
Assistant Technician - Operate the gear Advance your skills
Just fill out our online volunteer application form from here. Successful candidates will be invited, via email, to audition in-person.